Recommended Citation Styles and Formats for Referencing in a Nursing Assignment
July 07, 2023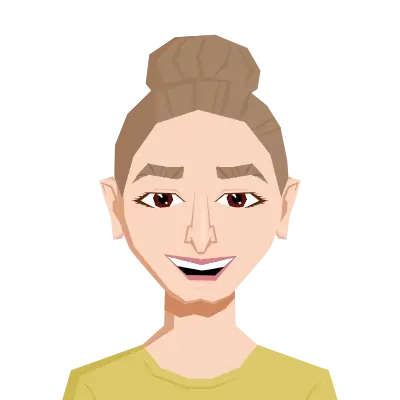 Dr. Rebecca Mitchell
United States
Nursing
Dr. Rebecca Mitchell is a highly respected member of the university's faculty. Dr. Mitchell is an accomplished researcher and academic writer with more than 15 years of experience in the nursing field.
Understanding the significance of appropriate citation and referencing in your assignments is essential if you're a nursing student. In addition to recognizing the original authors, accurate citations help to build your credibility as a researcher. This blog explores suggested citation formats and styles that are designed especially for referencing in nursing assignment. You can show your respect for intellectual property and your dedication to academic integrity by using proper citation techniques. Additionally, following accepted citation guidelines improves the clarity and structure of your work, making it simpler for readers to find and validate your sources. Now let's set out on a quest to learn the citation formats and styles that will improve the standard and reliability of your nursing assignments.
Why is Proper Referencing Important in Nursing Assignments?
Before delving into the specifics of citation styles and formats, it's crucial to understand the fundamental justifications for why accurate referencing is so important in nursing assignments. Effective referencing demonstrates your dedication to intellectual honesty and academic integrity. You can acknowledge the contributions of other researchers, establish the validity of your arguments, and stay away from plagiarism traps by including accurate citations. As a discipline based on evidence-based practice, nursing needs trustworthy and verifiable sources to back up claims and conclusions. In addition to supporting your points, appropriate referencing promotes the nursing profession's culture of lifelong learning and advancement. With this knowledge in mind, let's explore the suggested citation styles and formats to raise the standard of your nursing assignments.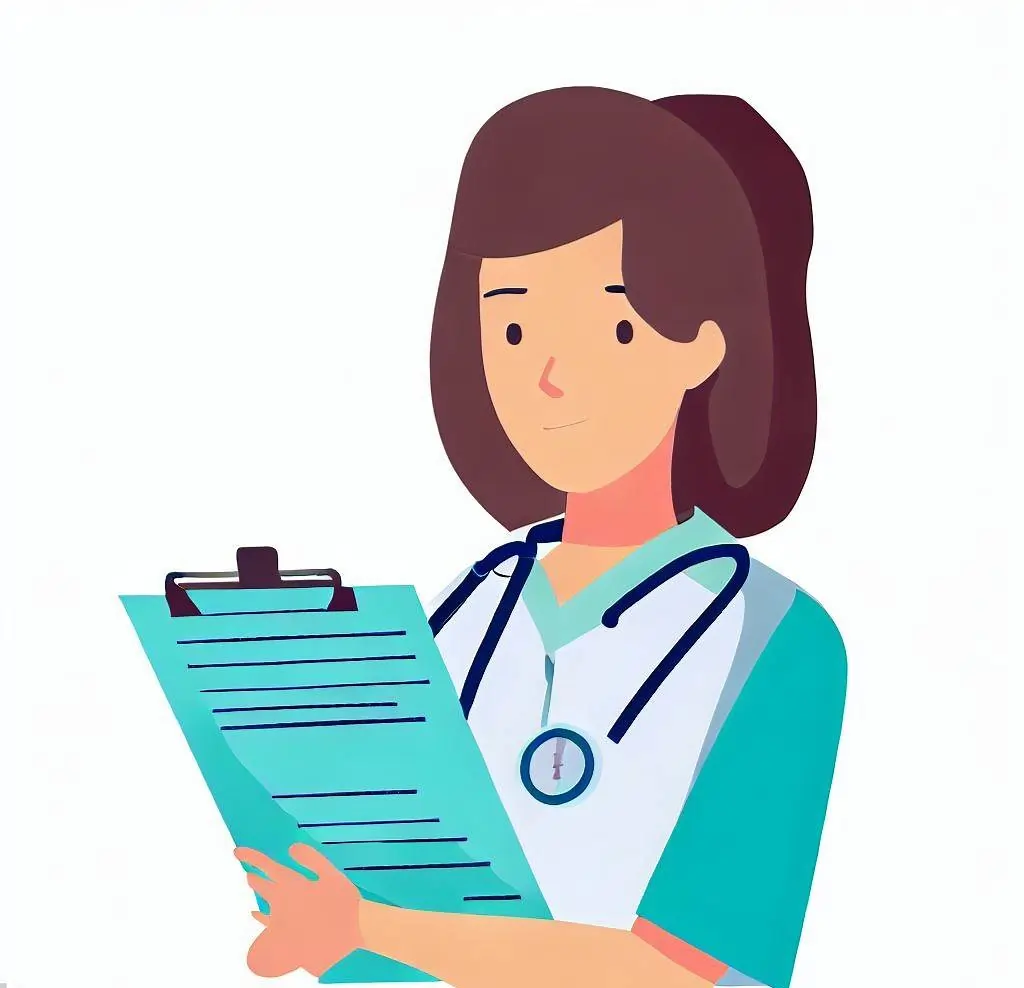 Integrity and Credibility
Correct source citation is essential for maintaining the credibility and integrity of your work because in the field of nursing, accuracy and dependability are extremely important. The right referencing shows that you are committed to doing in-depth research and supporting your claims with credible data. You can demonstrate your adherence to scholarly standards and advance nursing knowledge by properly attributing the thoughts and findings of others. Referencing demonstrates your professionalism and commitment to offering truthful data and thoughtful analysis, ensuring that your work adheres to the high standards of the nursing profession.
Refraining from Copying
Plagiarism is a serious academic offense with potentially serious repercussions. You reduce the chance of accidentally presenting another person's work as your own by accurately citing your sources. In addition to preserving academic integrity, proper referencing makes it possible for readers to explore the sources you have used and confirm your assertions. By giving precise citations, you create transparency and trust so that others can follow your research and assess the merit of your arguments. Adopting the practice of referencing protects against plagiarism and guarantees the originality, authenticity, and scholarly rigor of your work.
Developing Stronger Arguments
Referencing is a potent tool that strengthens your arguments by providing evidence from reliable sources. You demonstrate that your conclusions are firmly rooted in a solid foundation of already available research and knowledge by including pertinent citations. An extensive engagement with the scholarly discourse in your field is demonstrated by well-referenced work, which supports your knowledge and standing as a researcher. By using reliable sources, you give the credibility and validity of your claim, inspiring readers and stakeholders with confidence. Referencing improves the quality of your work, making it a knowledgeable and well-supported contribution to the nursing field.
Building on Knowledge Already Acquired
Nursing, a field that is constantly changing, benefits from the cumulative wisdom and contributions of researchers over time. To acknowledge the priceless contributions of earlier researchers and allow you to build on their work, referencing is crucial. By making use of well-known theories and studies, you contribute actively to the ongoing debate and development of nursing knowledge. Through this practice, you can not only show that you are aware of the body of prior work but also advance the field by contributing fresh ideas and viewpoints. With each new study and discovery, referencing acts as a link between the past and the present, promoting a culture of lifelong learning and advancing the nursing profession.
Commonly Used Citation Styles in Nursing Assignments
Multiple citation styles are frequently used in academic writing, each with its own unique set of rules. The criteria established by your educational institution or your instructor's preferences are frequently taken into consideration when choosing a citation style. Three citation styles that are frequently used in nursing assignments deserve to be mentioned. These formats include the Vancouver style, the Modern Language Association (MLA), and the American Psychological Association (APA). You will have the tools you need to cite your sources in nursing assignments correctly and effectively, ensuring that you are adhering to academic standards and facilitating information flow by becoming familiar with these commonly used citation styles. Here are three citation formats that are frequently used in nursing assignments:
Style Guide for the American Psychological Association (APA)
The APA style, which is frequently used in the social sciences, is especially important in the nursing industry. This format offers detailed guidelines for formatting reference lists, in-text citations, and other scholarly writing components. In-text citations in APA format typically include the author's last name, the year of publication, and page numbers for direct quotes. By following APA guidelines, you can make sure that your citations are accurate and clear, making it simple for readers to find the source. By becoming familiar with APA style, you can more successfully present your thoughts and conclusions in nursing assignments while adhering to industry-recognized standards.
MLA (Modern Language Association) Format
MLA style is primarily used in fields like English and literature, but it can also be successfully applied to nursing assignments, especially when looking at ethical or cultural aspects of healthcare. For in-text citations, MLA style emphasizes the author's name and the page number in parentheses. Additionally, the Works Cited page at the end of the paper provides a thorough listing of all the sources cited. By using MLA style in your nursing assignments, you can guarantee consistency and adherence to accepted citation guidelines, making it easier to identify and locate the sources you used for your research.
The Vancouver Way
For nursing assignments involving empirical studies or clinical research, the Vancouver style, which is frequently used in scientific and medical research, is especially important. In this format, references are listed at the end of the essay using a number that is encased in square brackets and matches the reference list. By following the Vancouver style, you align your nursing assignments with the accepted standards of scientific literature, making it simple for readers to find and examine the sources you've cited. The dissemination of knowledge in the field of nursing is facilitated by this style, which encourages accuracy and consistency in citing scientific literature.
Formatting Your References
In nursing assignments, it's critical to ensure that your references are formatted correctly in addition to understanding the various citation styles. The clarity and professionalism of your work are improved by proper formatting, which also makes it easier for readers to navigate and find the cited sources. When formatting references for nursing assignments, keep the following general rules in mind: include pertinent information like the author(s) name, publication title, date, page numbers (if applicable), and the type of publication (print, online, etc.). Pay close attention to how each element is punctuated, capitalized, and italicized by the particular citation style you are using. By following these formatting instructions, you can guarantee consistency and readability in your reference list, which will raise the caliber of your nursing assignments as a whole. The following general formatting guidelines are for nursing assignments:
Journal Articles
Important details like the author(s), article title, journal name, volume number, issue number (if applicable), page range, and the DOI (Digital Object Identifier) or URL must be included when referencing journal articles in your nursing assignments. It is crucial to remember that depending on the citation style you are using, the placement and formatting of these components may change. To ensure accurate and consistent formatting of journal article references, it is advised to refer to the detailed instructions of your chosen citation style. Following these recommendations makes your nursing assignments more readable and credible and makes it easier to properly acknowledge scholarly contributions.
Book
It is crucial to provide key information when citing books in your nursing assignments, such as the author(s)' names, the book's title, edition (if appropriate), publisher, publication year, and page range (if referencing a particular chapter or section). It is advised to list all authors if the book has more than one, or to use "et al." after the first author's name. When these components are formatted correctly, your references are accurate and consistent, making it simple for readers to find and check the sources. Your chosen citation style will give you specific instructions on how to format and arrange these book references in your nursing assignments.
Online resources such as websites
Include the author (if available), title of the webpage or article, website name, publication date or last updated date, URL, and the date you accessed the source when citing websites or online sources. Use a trustworthy URL, and make sure the content is current and accurate.
Utilizing Reference Management Tools
Using reference management software like EndNote, Mendeley, or Zotero is highly advised to simplify the organization and formatting of your references. These tools provide a variety of advantages, such as the capacity to gather, store, and format your references by different citation styles. By using these tools, you can ensure consistency and accuracy in your referencing while saving a lot of time and effort. The process of producing in-text citations, making reference lists, and adjusting to various citation styles by the demands of your nursing assignments is made simpler by reference management tools. The effectiveness and efficiency of your referencing process can be significantly improved by integrating these tools into your workflow.
Streamlined Organization: These tools offer a central location where references from various sources can be gathered, saved, and organized. Reference management tools allow you to keep a structured and accessible database of all your sources, replacing the days of dispersed notes or bookmarks.
Seamless Citation Formatting: Reference management tools automate the creation of in-text citations and reference lists by supporting a variety of citation formats, such as APA, MLA, or Vancouver. The tedious process of manually adjusting your references to various styles is eliminated by this feature, which guarantees consistency.
Efficiency: These tools help you save time by streamlining the referencing process. You are free to concentrate on the important elements of your nursing assignments thanks to the automation of tasks like finding citation information or formatting references.
Collaboration and sharing: You can share your references with peers and colleagues thanks to the collaborative features of many reference management tools. As a result, it is simpler to work together on assignments and research projects because teamwork is made simple.
PDF Management: Some reference management tools include PDF management features that let you organize, annotate, and highlight your PDF articles all from the same interface.
The majority of reference management programs integrate easily with well-known word processors like Microsoft Word, Google Docs, and LibreOffice. You can add citations and make reference lists right inside your documents thanks to this integration.
Cross-Platform Accessibility: Reference management software frequently includes cloud storage, allowing you to access your references and documents from a variety of gadgets, including your computer, tablet, or smartphone.
Updates and upkeep: These tools frequently feature automatic updates that make sure you have access to the most recent features and bug fixes. Additionally, cloud-based storage makes sure that your references are safe and available even if there are problems with your local device.
Utilizing reference management tools in your nursing assignments transforms the way you manage references, relieving you of time-consuming manual labor so you can concentrate on the core of your research. These tools enable you to keep accurate and thorough references, whether you are working on an empirical study, literature review, or any other nursing-related task. This raises the level of professionalism and quality of your academic work overall.
H2: Consult Your Institution's Guidelines
Finally, it's crucial to review the formatting and citation requirements specified by your instructor or the rules established by your institution. Various established citation styles may be used differently or with specific preferences in some nursing programs or institutions. Always abide by the instructions given to make sure that your references are up to par.
1. Check for Preferred Styles: For nursing assignments, institutions may suggest or demand a specific citation style. Verify whether the school prefers APA, MLA, Vancouver, or any other particular style.
2. Formatting Requirements: The policies of your institution might contain detailed guidelines on formatting references, such as the preferred font size, margins, or spacing. To ensure compliance, pay close attention to these particulars.
3. Guidelines may specify the format required for the reference list, including the elements' placement, indentation, and punctuation requirements. For proper reference formatting, familiarize yourself with these guidelines.
4. Specific Requirements: Some institutions may have extra specifications, like the need to reference additional sources or follow particular guidelines when citing online sources. Make sure you are familiar with these special instructions.
5. Revisions and Updates: Keep in mind that policies can change over time. Check to see if your institution has recently updated its referencing standards, and keep abreast of any updates or changes.
Last but not least, accurate citation and referencing are essential parts of nursing assignments. You can show your dedication to academic integrity and improve the overall caliber of your work by citing sources correctly and acknowledging other people's work. You will be able to reference sources in nursing assignments more skillfully if you comprehend the suggested citation formats and styles covered in this blog.