Tips on How to Write a High-Quality Nursing Essay
Nursing essays can be very challenging. You need to do thorough research to write an informative essay that will capture your professor's attention. We have provided detailed tips to ensure you are informed on how to write high-quality nursing essays. Please go through our step-by-step tips and contact us with any questions on the same.

Answering the Question
The first step is ensuring you read and understand what is required in your nursing essay. Here you need to differentiate the broad topic in discussion and the specific issue you want to address in the essay. Note that if there is anything that you do not understand in the essay, you can ask your professor questions or seek clarification from your classmates. With everything clear, collect all the information that will help you write your essay. While planning your essay, ask yourself the following question;
Is the plan satisfying the demands of the essay question?
Are the listed points relevant?
Are the examples available relevant?
What is the appropriate time to consult the tutor to check whether you are on the right track?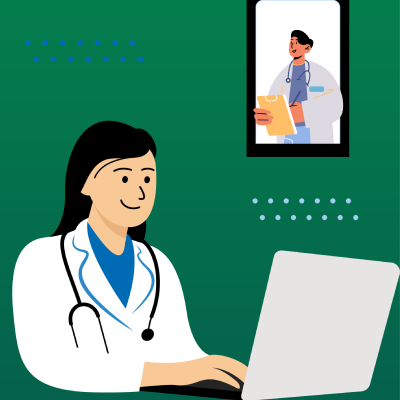 With all these questions answered, attempt to write the first draft if it is necessary. This is basically, putting all the ideas you have together to have a shell of what you want to write.
Analyze and Outline
An outline is very important because it helps organize research and the nursing essay. When working on an outline, you can opt to create a personal outline or use an already existing template. Many templates are available online, and they help you have a picture of the flow of the essay. An outline is also used to track the important information identified during the assignment research.
Carry out a Research
When researching a nursing essay, ensure that you stick to reputable sources. In the case of nursing, you are expected to stick to medical journals and academic papers. At this point, ensure that all the information in your outline includes citations so that you can keep track of where you obtained the information you are using. This makes it easy when writing the bibliography.
The Nursing Essay Topic
Depending on your specialty in nursing. You can have specific nursing essay topics you would prefer to research. However, if you are working on an application essay for your nursing course, the choice of topic can be very complicated. Note that there are many instances when your instructor can give you the topic to write on. This comes in when the instructor is checking your knowledge of a specific research area in nursing. If you are asked to come up with the topics to work on in your nursing essay, you should consider the following;
Choose an interesting topic and one that you feel confident writing about
Go for a topic that will be interesting to the reader
Ensure that the topic you have chosen has reputable sources
The topic should not be too narrow or too wide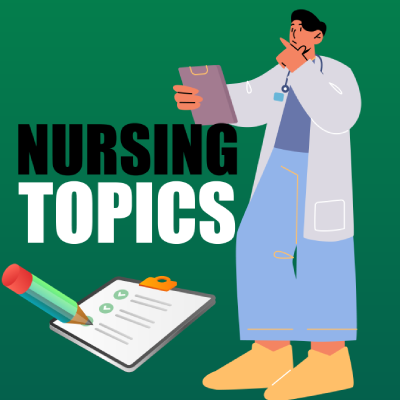 Introduction
Your nursing assignment essay should start with an introduction. In the introduction, you are expected to note the aim of the assignment. In the introduction, ensure that you give an overview of the essay and what it covers. Here you are expected to state the areas being examined and the points that are supposed to be discussed. If you find it necessary, add participation in clinical practice. Lastly, you can opt to use pseudonyms which help in confidentiality.
Nursing Essay Body
Every essay had a different word count. A normal nursing essay should have between 3 and 8 paragraphs. Note that an easy paragraph should explain one specific point of the main topic. In the body paragraphs, you provide the supporting information of your argument and build your case. As stated above, ensure that each paragraph starts with a topic sentence that clearly notes what the paragraph will explain. The following statement in that paragraph should explain how the information in that paragraph relates to the essay statement. All the information available in the paragraphs should be correct and from the best sources. In order to increase reliability and cohesiveness, you should end the body paragraph with a transition sentence. Note that too much information relating to different aspects can confuse the reader of your essay. All the information you add to the body paragraph should have relevance to the topic sentence and should have a connection to the claim you make in your essay statement. When writing your essay body, you can come across information you had not stated in your outline. If you get such information, do not hesitate to add it.
Essay Conclusion
Your essay's conclusion should show the reader of your assignment how all the ideas in your essay are connected. When writing your conclusion, summarize all the main points of your essay with the best evidence possible. The reader will expect you to explain how everything fits together. Do not explain too much in your conclusion because the same points you are stating in your conclusion are already available in the body of your essay. Note that your conclusion should not be more than 10% of the total word count. Note that you should never bring up pieces of research in a conclusion since this can confuse the reader. Lastly, you can conclude the essay by stating more research areas or even by asking a question.
Editing, Proofreading, and Submission
Before submitting your essay, ensure that you proofread and edit it. Do not be afraid to make changes in your essay where necessary. Every student wants to submit a flawless paper. Note that after writing your essay, take time off before proofreading it. Alternatively, you can hire someone to proofread it for you. After proofreading, you can submit the paper if you are happy with the final draft and your paper does not have formatting, spelling, or grammar mistakes.
Conclusion
Every nursing student desires to produce essays that will catch the reader's eye and score the best possible grades from the same. However, many students struggle with writing essays because they have not done enough research on them same. We have provided a guide that students can follow when writing nursing essays. We have stated what to consider when coming up with the essay topics and the importance of an outline in an essay.